Current information - 29.11.2020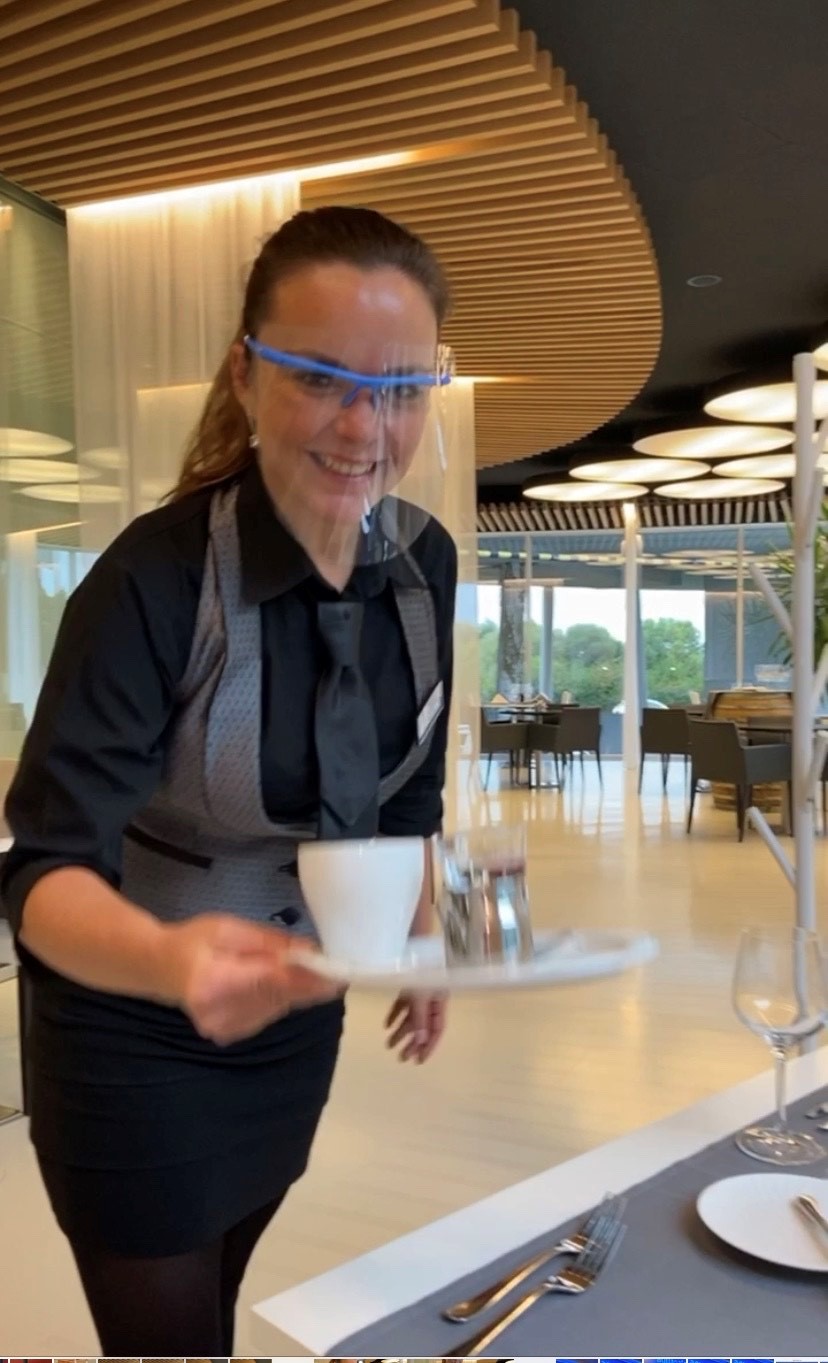 Dear Guests,

On 3.12.2020, the HOTEL, RESTAURANT WITH BAR, and other HOTEL SERVICES will be OPEN to the general public.
We are strictly adhering to government regulations – a lower number of guests and ensuring their sufficient distancing.

However, wearing respiratory protective equipment (nose, mouth) such as a respirator, face mask, scarf, shawl, or other means still applies inside the hotel.
ADJACENT WATER PARK – from 3.12.2020 the Fitness Centre, Wellness & SPA, and the water and sauna world will be open
Of course, the ongoing hygienic rules will continue to be followed, especially the reduced number of visitors and their sufficient distancing.


If you are looking for the ideal place for a safe vacation, full of fun and relaxation, definitely come stay with us!
If you need more information, do not hesitate to contact us by email: info@aquapalacehotel.cz or by phone at +420 225 108 888.
We look forward to seeing you soon!
-----------------------------------
AQUABUS INFO:
Dear Guests, we would like to inform you that AQUABUS will not be in operation from 9.10.2020 until further notice.
Thank you for your understanding.
-----------------------------------
The health and satisfaction of our guests are the priorities for Aquapalace Hotel Prague. Therefore, we are strictly following the regulations of the government of the Czech Republic, the World Health Organization, and the competent authorities regarding the development of coronavirus (COVID-19) worldwide.
We would like to inform you about the modifications to the conditions for existing bookings that we have taken in order to offer you, our clients, complete flexibility.
Do you want to be flexible and consider a new reservation for a stay between 25.5-25.12.2020?
FOR NEW RESERVATIONS, WE ARE NOW ALLOWING FREE CANCELLATION UP UNTIL 1:59 PM (LOCAL TIME) ONE DAY BEFORE ARRIVAL.

FOR ALL NEWLY CREATED RESERVATIONS FOR STAYS BETWEEN 3.1.-31.3.2021, WE ARE ALLOWING YOU TO CHANGE THE TERM OF YOUR STAY UP TO 23:59 (LOCAL TIME) THE DAY BEFORE THE ORIGINAL ARRIVAL. VALID FOR RESERVATIONS MADE FROM 19.10.2020.
What happens if you make a reservation through the hotel's online system or directly through our reservation department, but due to COVID-19 you cannot travel?
The government's recommendation is not to charge cancellation fees and to offer free booking changes until 31.8.2021. If clients do not use their prepaid stay until that time, the money will be refunded.
We have made changes to reservations totally flexible. Even if you had, until now, an inflexible reservation, you now have the possibility – free of charge – to change the reservation until after the current situation passes. You can even book your stay all the way up to 31.12.2021. Plus, we have a little surprise for you!
Therefore, please, in case of any change in your reservation, contact our reservation department in writing: reservation@aquapalacehotel.cz.
If you have made a reservation with a travel office or other representative of a travel agency, please contact the provider who made the reservation to find out how to proceed.
THANK YOU for the trust you have in us.
Team Aquapalace Hotel Prague