Hotel in Prague-East
Aquapalace Hotel Prague
Prazska 137, Čestlice, 251 01 Czech Republic
Tel.: +420 225 108 888
Fax: +420 225 108 999
E-Mail: info@aquapalacehotel.cz
GPS: 50°0'26.591"N, 14°34'16.827"E
Hotel location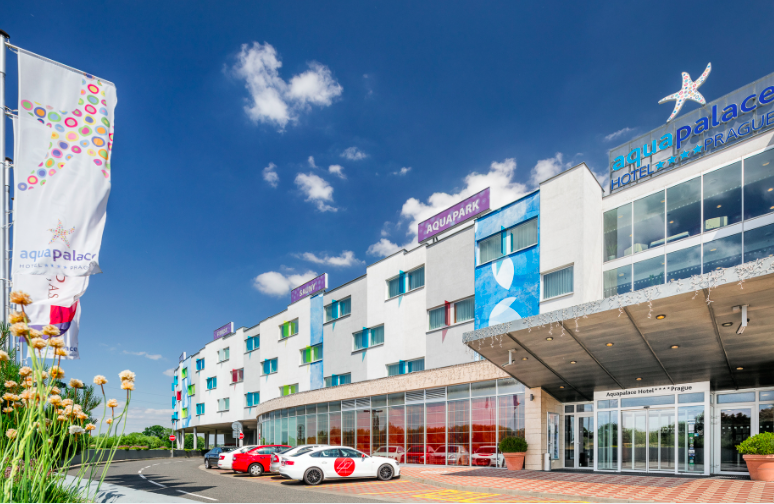 Aquapalace Hotel Prague is conveniently located by the D1 motorway, in the Průhonice-Čestlice shopping and commercial zone, near the Kika furniture shop. It is 5 km from City of Prague, 34 km from Václav Havel Airport and 17 km from the exhibition grounds in Letňany. For visitors travelling in their own car, there are plenty of parking spaces in the hotel's underground garages.
Parking
Visitors to Aquapalace Resort Prague can use two multi-story car parks and outside parking.
Guests at Aquapalace Hotel Prague can also use the underground hotel garage which is permanently monitored by CCTV. Fee for parking in the hotel garage: EUR 10/day.
Garage also have a recharging station for electromobiles.
How to get to us