Christmas Wellness - 3 nights
If you want Christmas this year to really be a time of peace and relaxation, don't hesitate to spend this holiday with us.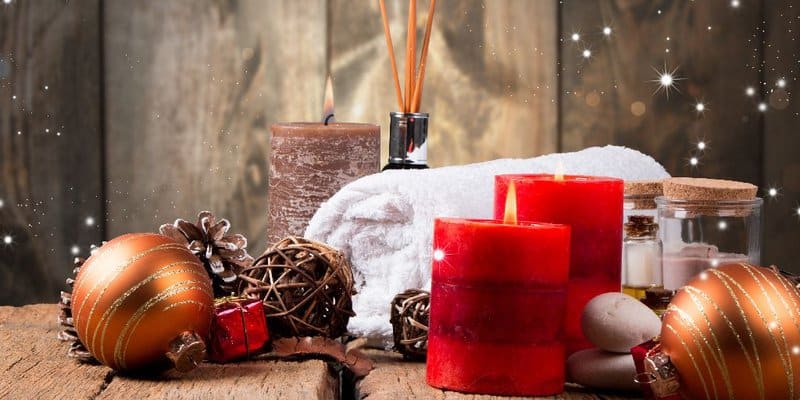 22.12. –27.12.2021
If you would like Christmas to really be a time of peace and relaxation this year, don't hesitate to spend the time with us. Aquapalace Hotel Prague has a special Christmas offer, including a festive Christmas Eve dinner.
The package includes
3x nights of accommodation, including rich buffet breakfast
1x Christmas sightseeing tour of Prague on 24.12. *)
1x Christmas gala dinner with live music served on Christmas Eve 24.12. – buffet style incl. welcome and 3 drinks
1x Christmas punch per person at the Barracuda lobby bar
2x buffet dinner at the Astra restaurant, including one drink per person (a glass of wine, beer or soft drink)
Free entry all day to Water World and the Fitness Centre at Aquapalace Praha **)
Complimentary bathrobes (for adults) in your hotel room
Regular complimentary shuttle-bus service fromthehotel to metro station Opatov and back
*) 3 hour guided tour through Prague. Departure from the hotel, walk through Prague Castle and Old Town, visit of Christmas markets in the Old Town Square or Wenceslas Square and return to the hotel – children up to 5,99 years old are not entitled to a bus seat. PLEASE CONFIRM YOUR PARTICIPATION AND LANGUAGE PREFERENCE DURING YOUR BOOKING PROCESS (options English, German, Czech). Departure at 11:00 from the hotel and return at 15:00 from the city centre. Further information will be provided during your stay by the reception team and later on by the tour guide.
**) Entry to Water World at Aquapalace Praha – on the date of arrival from 14:00 to 22:00. Subsequent days, including the date of departure, from 10:00 to 22:00. Water World and Sauna World are CLOSED on 24.12. They are open again from 13:00 to 22:00 on 25.12. Latest evening entry for hotel guests is at 20:30.
The total price of the stay must be paid within 14 days of arrival. Free cancellation with a refund of the full amount returned back to the credit card/account is possible up to 7 days before arrival. In case of later cancellation, late arrival, or no-show, the total price of the stay will be charged.
Please don't hesitate to contact us for further information.
Email: reservation@aquapalacehotel.cz or tel.: +420 225 108 821/822.