Ofertas especiales para empresas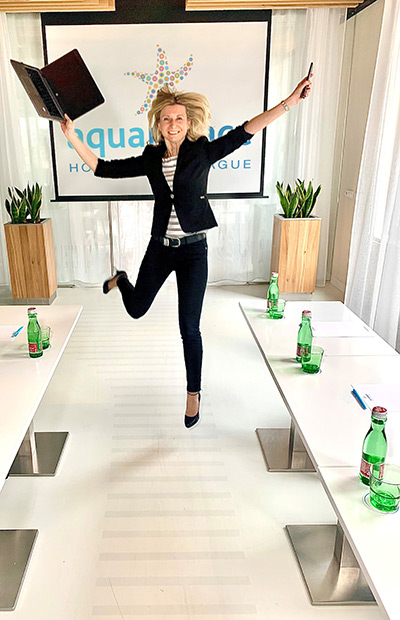 THE BEST CONDITIONS FOR BUSINESS TRIP ACCOMMODATION
Get the best conditions for your business stays at Aquapalace Hotel Prague:
discounted prices
comfortable accommodation
excellent accessibility from the D1 highway
loyalty and bonus programs
Exceptional Executive Room Services:
Executive Lounge
flexible check-in and checkout
the possibility of using the services of the Water and Sauna World
the possibility to use the fitness center
parking in a monitored garage
YOUR SAFETY - STAY SAFE
We have set the strictest safety guidelines for organizing events. In addition, we provide antigen testing directly at Aquapalace Prague with the results within 20 minutes. We will order testing for larger events. If you are planning a business meeting, you can order directly at the phone number: 702292581.
FLEXIBILITY FOR COMPANIES
We have prepared flexible cancellation conditions for you for organizing conference events and meetings.
ACCOMPANYING PROGRAMS FOR CORPORATE EVENTS
Are you interested in organizing a conference, meeting, or other business gathering? We will also be happy to arrange accompanying programs for you. Thanks to the connection with the water park, we can prepare absolutely exceptional programs.
I WANT TO FIND OUT MORE