Gift vouchers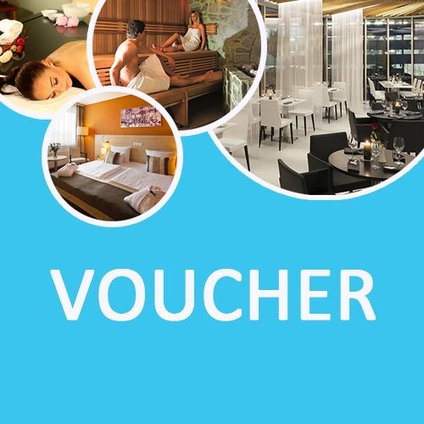 Give your friends, business partners or employees a gift and make them happy
The voucher can be used for: accommodation, Astra Restaurant and Terresa Restaurant, Water World and Sauna World as well as Spa services and gastronomic facilities in the Aquapark.
The value of the gift voucher cannot be cashed in. The gift voucher can be used only once in the full amount of the voucher. In the event of an amount which is less than the value of the voucher, the difference in amounts is not refunded, nor is it possible to use it in part payment for another service in Aquapalace Resort Prague.
Please always draw attention to the fact that you will be paying using a voucher before using the service.
The voucher is valid for 12 month from the date of purchase. The voucher will be delivered to the address of your choice within 3 days of receipt of your payment.